Anatoly Leshchenko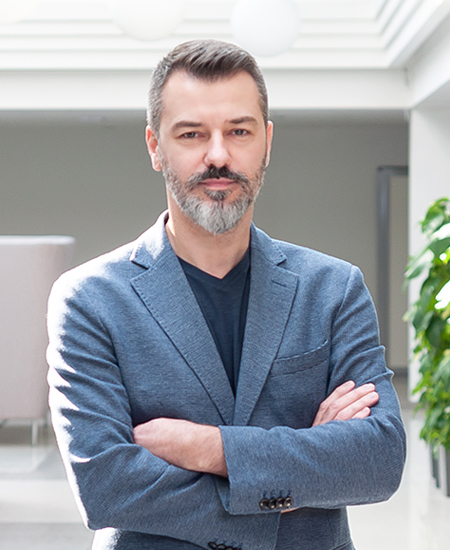 It is only possible to get a real profit for a business if there is a clear idea of the principles of its operation. At the same time, the success of an automation project can be guaranteed only if a thorough understanding of business processes are complemented by a good knowledge of the capabilities of the system and offers the best solution to achieve the expected result. To date, Anatoliy Leshchenko's expertise allows him to be named one of the most experienced specialists in the field of automation of customer service processes in the financial sector.
Anatoly received his technical education at the Faculty of Information Technology and Computer Engineering at Vinnytsia State Technical University in 1997, and economics at the Kyiv Higher Banking School of the International Center for Market Relations and Entrepreneurship at the end of 1998.
Anatoly has been modeling and analyzing processes since 1997 and has been implementing and adapting automated systems since 1999. From 2000 to 2005 he worked in the banking sector. At various times he held positions as a leading economist, sector chief, and deputy chief operating officer at several of Ukraine's largest banks.
In 2005 he was invited as a business analyst to Incom to adapt Oracle Siebel CRM to the conditions of the Ukrainian banking business. From 2006 to 2009, he led the CRM implementation department. Since 2009, he has been the head of the CRM practice of Areon Consulting in the Republic of Belarus.
Today, Anatoly Leshchenko has 37 major Oracle Siebel CRM implementation projects and about 120 CRM audits, most of which have been implemented in the financial sector.